babe •
Of course the producers of The Bachelor decided to villainize the girl who took her top off
The annual 'female villain' has been officially crowned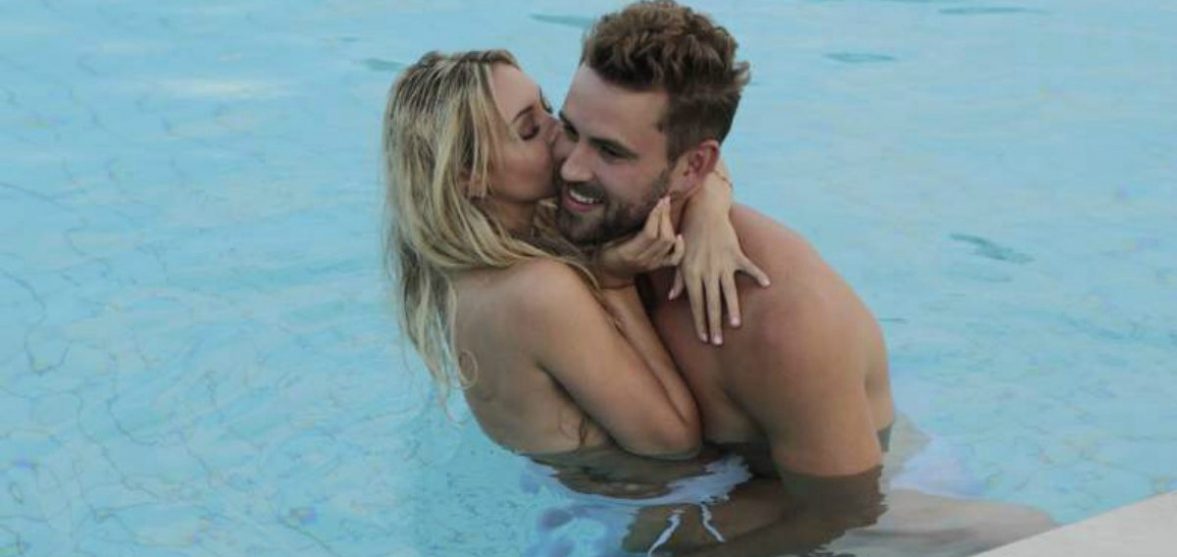 In yet another unsurprising, totally cliché move by the producers of The Bachelor, 24-year-old contestant Corinne Olympios has been made out to be the villain of the season. Olympios is the classic beautiful girl with long blonde hair and a pretty amazing body, so unfortunately, that lands her in the unofficial role of 'female villain' that Bachelor producers have cast for years now.
What's different about her, however, is that she was the first woman to take her top off on the first group date — that's right, the first in Bachelor history. Unfortunately, this has only fueled the stereotype that Corinne is nothing more than a spoiled, mean, oversexed brat who has no regard for anybody other than herself.
It's no surprise she's being edited to be this season's villain, but the question is, why? Just because somebody is sexually open and creates her fair share of tension with the other contestants (it is a reality show, after all) doesn't mean she's a some kind of mega-bitch.
With the dramatic music playing every time Olympios speaks, the close-up shots of her RBF (tbh I wish mine was that good), the producers know how to amp up the Corinne-centric drama. Then, when she takes off her shirt, the other girls make comments to the camera that their family would kill them/they'd kill themselves if they ever took their top off on television on the first date. A bit much, no?
Although it may have been an uncomfortable moment, we must remember this is a reality show about finding love, and sexual chemistry is a huge part of that. Although I wouldn't take my bathing suit top off in front of several other girls in the middle of a photo shoot, there's no wrong or right in this situation, and deciding to pose nude doesn't make you a slut, let alone a bad person.
What she did takes balls — and maybe a few glasses of Chardonnay — but it's nothing to be ashamed of. In fact, you could argue that it's rather courageous to be confident enough to bear it all in front of everyone, including the millions of people watching and judging at home. She worked to make sure she got the most time with Nick. She got the first rose on the group date. She had the first kiss of the season and perhaps the other women are jealous — even if they're not, the producers definitely want to make it seem like they are.
Today, Olympios posted this lengthy caption on her Instagram account:
I'm not saying we should get her some kind of medal for taking her top off. I'm simply saying to acknowledge that her actions were bold and kind of refreshing (because there's no fun in being a wallflower, anyways).
It's 2017, the age of one-night-stands and casual hookups. These aren't crazy or uncommon things. So, Bachelor producers: Get with the times already and be less obvious when it comes to selecting the annual female villain. Or, better yet, maybe don't have one at all.