looks •
Just a collection of the best festival inspired glitter boobs for your crafting inspiration
Glit yo tits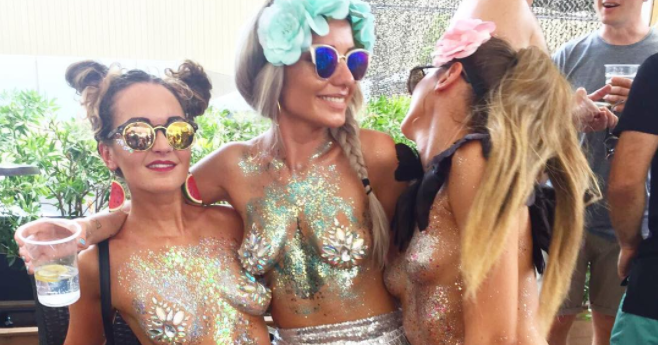 With festival season heating up, and summer finally underway, we can carve out time to focus on important things — like bedazzling our nipples.
Sure, we've powered thorough Bonnaroo and Firefly, but with Glastonbury peaking and plenty of festivals on the horizon, glitter lovers can be sure of one thing: Where there's a will, there's a way.
Here are some of our favorite festival inspired glitter boobs
Glitter tops
Just the tip
All over sheen
Some tips for application
Buy larger pads like these for primary coverage. They're less likely to fall off when sweaty.
And then add detail.
Glitter glue is your best bet, and chapstick is a helpful alternative if you have nothing else. Once you're through with applying the glitter, spray the entire area with hair spray to assure everything remains in place.