looks •
Kim's contour tutorial will make you think you've been doing it very, very wrong
Even if it's literally the same thing you do every single day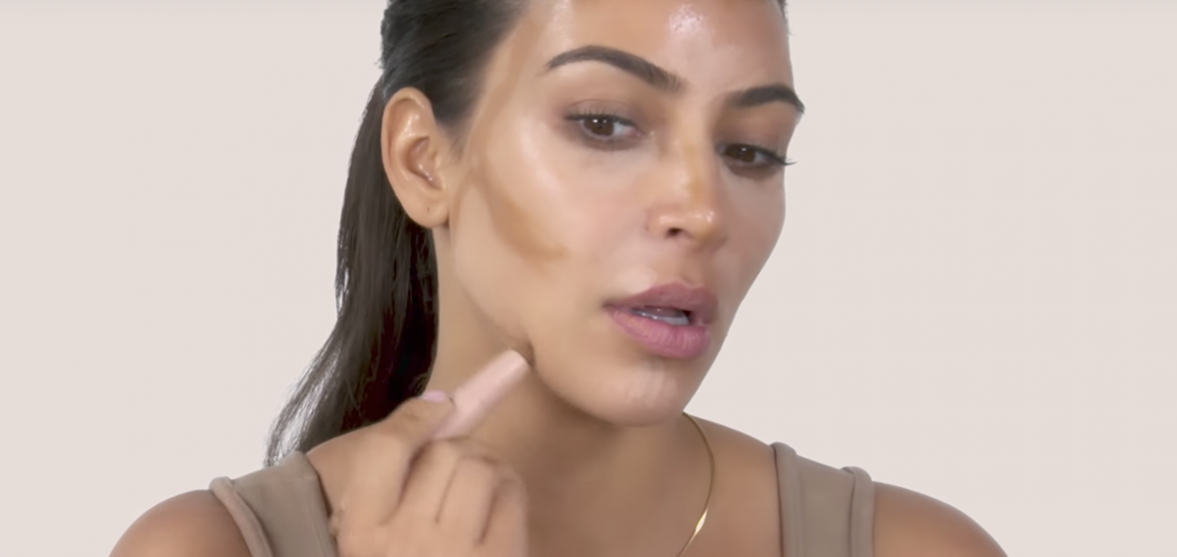 Kim's contour and highlighter products launched last week, racking up 14 million dollars in just 20 minutes.
Following the success, Kim posted a five minute beauty tutorial on YouTube describing exactly how she uses her highlighter and contour kits.
Light highlighter
First Kim uses the matte side of her highlighter as a way to brighten and concealer under her eyes and in between her eyes. Then she takes the medium stick and contours down the side of her nose.
Medium contour stick
Then she takes the lighter side of the medium stick and contours down the side of her nose. She uses darker side down cheek and around forehead. Kim suggests drawing a three from the top of the forehead, down through the cheek and around the chin.
Blend
Kim then blends her makeup first with a brush, and then with a wet sponge to create a dewey look.Lastly, she pats everything down with her fingers to create a natural look.
Eyes and Lips
She lines her lips with the light side of the medium stick, and then uses the dark side to line the inside of her waterline. Kim puts a touch of the dark color on her lids as a shadow.
Shimmer
Kim then takes the shimmer stick and puts it on the top of her cheeks, on the waterline of her eye, under her brow-line and on her color bone.
Watch the full video here:
If this contour kit makes me look half as flawless as Kim does, I'll take 20.