news •
STOP WHAT YOU'RE DOING and watch Serena Williams' Instagram story immediately
You're welcome in advance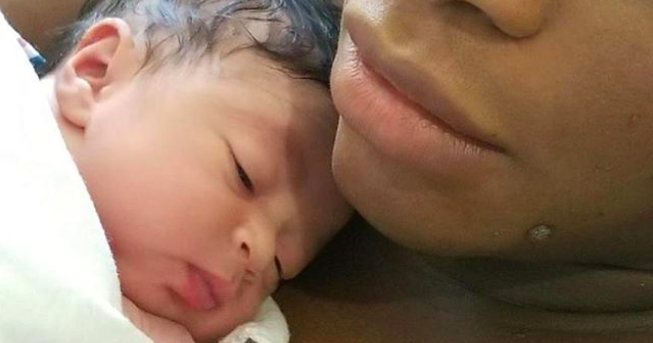 Listen, I don't care if you're in the middle of having a damn baby right now, this is too important!
Trust me, I have no emotions but I am feeling! it! all! If you need a good cry or to believe in love then you need this video compilation Serena Williams and Alexis Ohanian made for their new baby girl titled, "Hello World."
Honestly, we all need this. America needs this! Whilst Maria Sharapova is busy being a petty princess, our true queen is busy bringing joy and love into our dim world. The 2-minute video features Snapchats of the tennis star dancing around with her baby bump, BTS from her iconic Vanity Fair shoot, practicing swaddling on her puppy, and of course the fresh face of Alexis Olympia Ohanian, Jr. (future President, Wimbledon champ, tech guru, supermodel).
Usually something like this would read as campy or corny to me but holy hell I have been changed for the better.
If you don't have Instagram or you don't follow her (just delete your account if this is the case) you can watch the video here:
Welcome baby girl, and congrats Serena on being a new mama!