pop •
The golden age of Hadid is officially over
It breaks my heart to be writing this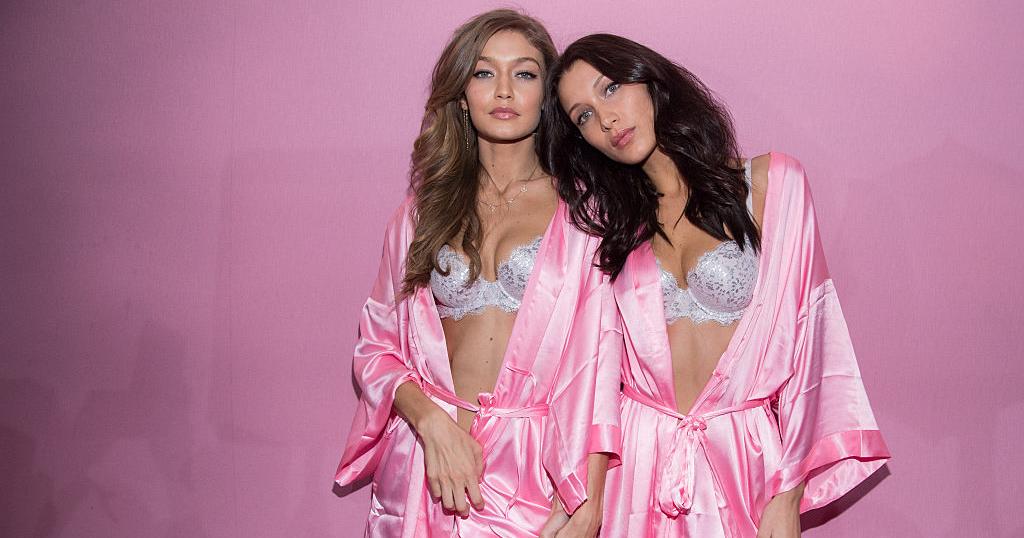 Last week, we watched our dearly beloved Bella Hadid transform into a meme before our very eyes. In a cringeworthy interview where she used the word "dope" like she was an ninth-grader who loves longboarding, Bella wasn't the elegant-faced sex goddess we've collectively been obsessed with for three years.
After careful reflection on her fall into internet infamy, I began to wonder how we got here.
Why hadn't I heard about the hot Hadid sisters in ages? Why were they now poised as a running joke by basically everyone on my TL? That's when it hit me: the Era of Hadid might be coming to its end.
While I used to open every magazine to a photo of Gigi and Bella, they seem to be falling out of the news cycle. If Bella IS in the news, she tends to star in stories about whether or not she's over The Weeknd. Or she's heralded as a ~feminist~ for not hating Selena Gomez. Or she's a meme.
Meanwhile, while Gigi used to have article after article on her achievements, she only seems to be today's hot topic when she instigates some new scandal. Like her "racist" Buddha video. Or her tone-deaf comments on gender fluidity.
While both models still cover many magazines and continue to walk in shows, they're falling out of the media's good graces. And the good graces of the public.
The stars are continually bashed for not being "real models" but celebrity babies. People are done with comparisons of them to greats like Cindy Crawford, and basically want to cancel their label as supermodels. While I don't personally agree with this – I think the girls work hard and have achieved MASSIVE modeling milestones – it does reflect how done everyone is with the Hadids.
It is especially sad to see Gigi fall from fashion's it-girl grace.
But really, what more could Gigi achieve to retain her supermodel status? She already got the five big Vogue covers. She already walked in Paris Fashion Week for every top designer. She already walked for Victoria's Secret.
And in a world where everyone's every move is posted on their social media accounts, the shelf-life of any celebrity in the traditional media is short.
Why would we click on an article about Gigi going to a party when we watched her do it on Kendall's snap? Why would we read an article about her walking for Ralph Lauren when we saw a photo collage on Yolanda's Instagram?
The sense of mystery is missing when we're overexposed to a model. There's nothing keeping us coming back to their walks or their prints. And once they've done it all, there's nothing new to report. So what do we do? We move on. Gigi and Bella are really no longer the hot new faces of modeling superstardom.
New, younger models have been stealing the spotlight. Cindy Crawford's daughter, Kaia Gerber, debutted for Calvin Klein this year. And Marie Claire argues she will soon be the world's biggest supermodel. They basically told Gigi to move tf over so Kaia can walk past on the catwalk.
Normally, I would say this whole thing is fighting words. Something about Gigi's bone structure makes me want to die for her. But I really do think the Hadid era is coming to its end.
This doesn't mean Bella and Gigi's careers have to be over. They will be young and beautiful for so long. But their faces probably won't be plastered on every news site you see. They'll retire to walking in shows, filming toothpaste commercials, and starring in a few throwback episodes of Who? Weekly.