babe •
An artist made dildos with Donald Trump's head on them, and if I had to see them then you do too
Today in body horror…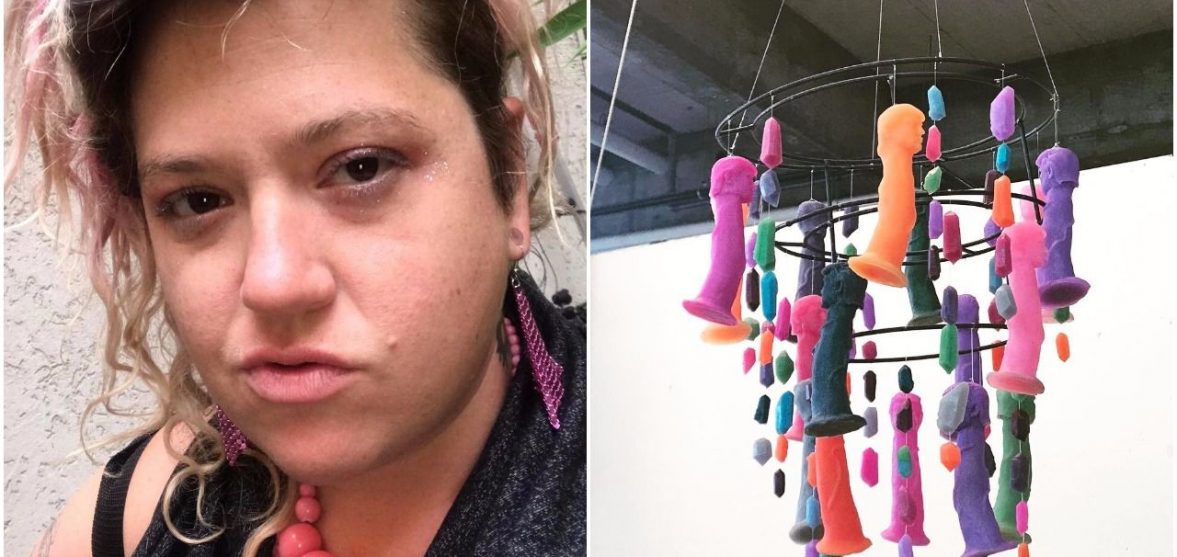 You know how sometimes you're trying to have a fun, carefree time and then suddenly your brain screws you over by reminding you of the dire cultural and political climate that's constantly draining us all?
Imagine that intrusive thought made into a sex toy, and then you're maybe 50 percent prepared for the monstrosity that is this Donald Trump-shaped sex toy.
The artist, whose Instagram handle is @hutchtastic, was displaying the dildos at the grand opening of the San Francisco Art Institute's new campus at the Fort Mason Center for Arts & Culture, according to a Facebook post. They are, apparently, made of silicone and likely functional.
Although the above Twitter account tried to ascribe specific meaning to the dildos, none of the artist's posts offer any specific reasoning behind them besides a few generic, #resistance hashtags.
I gotta be honest: I don't love that I know these exist. They look skillfully made and I want to be sex-positive, but the idea of inserting an effigy of our president, who is allegedly pretty comfortable inserting himself wherever he wants, skeeves me the fuck out.
If these dildos make sense to you at all, feel free to explain it to me. For now, I'm just gonna try and forget that I saw them.