pop •
Bella Hadid and Selena Gomez have declared peace, and are finally teaming up against The Weeknd
Taylor Swift better write a song about this next
With Selena backsliding to former ex Justin Bieber and Bella Hadid finally respecting herself enough to move on, the unthinkable has happened and Selena and Bella are officially teaming up against shared ex, The Weeknd.
Just a few months ago, while Selena and The Weeknd were still dating, Bella gave numerous tear-filled interviews in which she described her inability to move on from her ex, even though he'd clearly moved on from her.
Selena and The Weeknd kept uploading kissy Instagrams and the two didn't even think to hold back on the carpet of Met Gala, engaging in full-on PDA in front of his former lover.
Even though it'd been a while, we've all been in Hadid's position and felt for her despite the months that'd elapsed since their split — seeing your ex with someone else sucks.
In October of this year, when Bella asked if she cared her ex was with Selena, she said, "Not anymore, I think," implying she seriously cared at some point.
But this week, with just the tap of a finger, we have proof Selena and Bella are teaming up in what can only be described as a real-life rendition of Bad Blood 2.0.
The same week The Weeknd unfollowed Selena on Instagram, Bella slid in with her first ever like.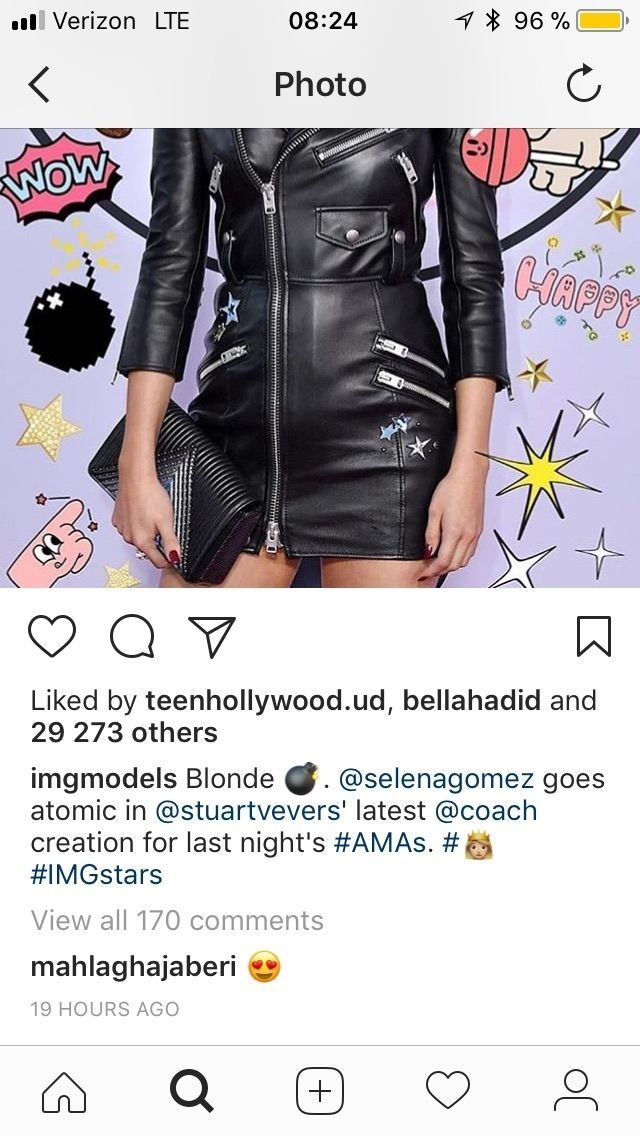 It's not on Selena's personal account yet, but baby steps — this was always bound to happen.
Just because the two weren't friends before this all doesn't mean they don't run in the same circles. Selena, a long time friend of Swift's was surely aware of the fact Bella's sister Gigi is Swift's best friend.
And with Katy Perry, long time enemy of Swift suddenly on The Weeknd's arm, this show of affection on Instagram makes a lot more sense.