pop •
Kris Jenner just confirmed Kylie and Khloé's pregnancies on Instagram
'All nine of my grandchildren'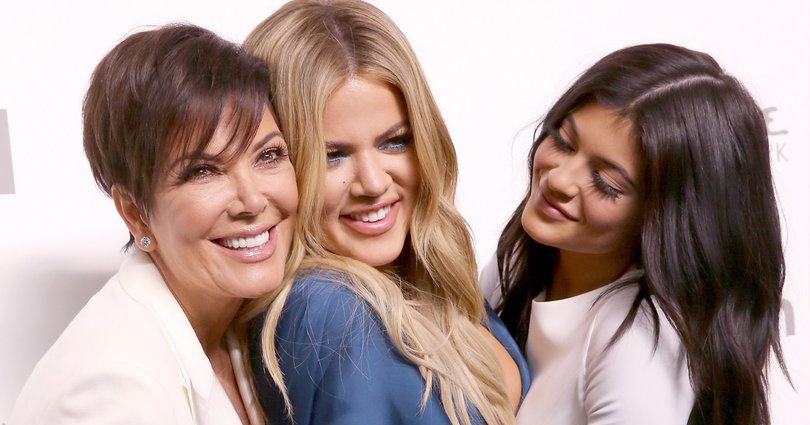 I know everyone has said this a hundred times before, and I'm just as tired as the rest of you, but Christmas is a time of celebrating life and birth and I'll be damned if Kris Jenner isn't about to do just that.
With multiple reports over the past few months of her daughters' pregnancies but no confirmations from the family, we've been left to our sleuthing skills, forced to come to our own conclusions by tearing apart every single slice of microscopic evidence that presents itself: Kylie buying tampons, Khloé's "daddy" grams.
But todays microscopic piece of evidence is hardly microscopic at all. In fact, some are calling it cold, hard proof.
Kris Jenner, the girls' mom and Momager, took to her Insta story to share a snap of nine different sets of pajamas which she says are for "every one of my grand children" — which means Kylie and Khloé have to be pregnant for sure.
"Can't wait to cuddle up with the kids #holidayseason thank you for a collection for every one of my grandchildren," Kris captioned the image.
I was never one for math, but maybe if my tutors had focused on the Kardashians instead of how many apples Steve had after Becky ate two and smashed one on the ground, I would have paid better attention.
For them, I'll learn anything.