babe •
Here's every single time Rihanna blessed us with pictures of her nipples
Nipple envy wasn't a thing until Rih came along
It's officially Rihanna's 30th birthday, and if your jaw hasn't dropped at the sheer power of the #BlackDon'tCrack on this fashion icon, then you've obviously been doing crack since Pon Di Replay first aired in the States.
For literal decades, Rih has been the ultimate thirst trapper on the 'gram and IRL — making people feel uncomfortable, causing a heap of controversy, and looking like a goddess all while not giving a flying fuck.
So, in honor of our lord and savior in all things thirst-trapping, we've collected Rihanna's best, most glorious nipple lewks:
She's whipped them out at award shows
And wrapped them up in some casual lace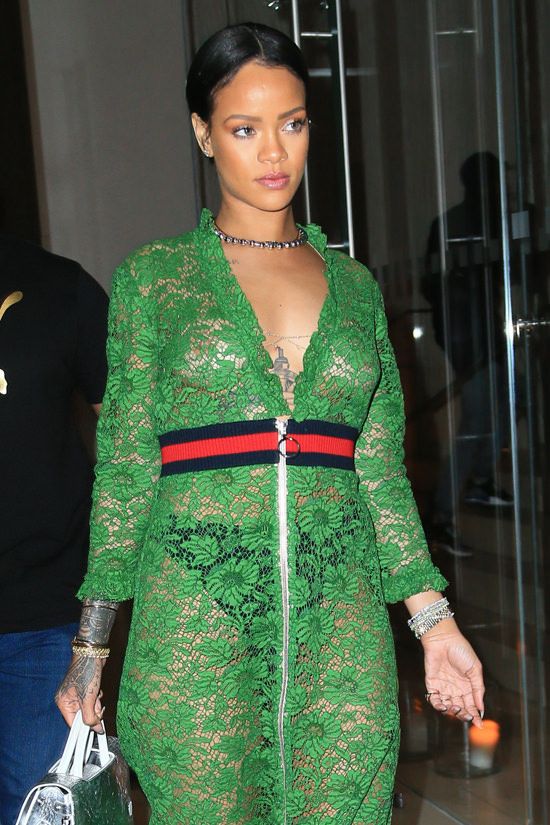 You'll find her nips courtside
They make a cameo in almost all of her music vids
The nips still look good in all black
For commercial purposes
Or just out and about with the squad
No matter what the occasion, Rihanna's nips will almost always make themselves known. I just pray that by the time I hit 30, my nipples look like hers and aren't yet touching the ground.