looks •
The best drugstore beauty products celebs actually use on the red carpet
Give me Zendaya vibes, like, NOW
Ok guys, I have some good news and some bad news. The good news is a lot of celebrities are using the best drugstore products in the game for their red carpet looks. Yes, they're using products we can actually afford. That's awesome.
But on the flip side: they look THAT good with normal people products. We have no excuses anymore.
Are we all just ugly as fuck? Or are we just not A-list actress hot because we don't own these products yet? I really hope it's the latter. Here are the drug store beauty products celebs use on the red carpet, so you can buy them and channel your fave A-lister. Prepare to be blown away by how attainable these looks are.
I feel like I just found the Holy Grail. Call me King Arthur.
Gal Gadot's go-to lip product
Everyone's been freaking tf out because Gal Gadot wears a $6 red lipstick to basically every event ever. It's tough to find a reliable red tbh, and Wonder Woman found one that's cheap as fuckkk.
She wears Revlon's Super Lustrous Lipstick in Bombshell Red.
Now I just need to figure out how to get teeth that white.
Eiza Gonzalez's $9 Oscars eye
One thing that should literally never cost a zillion dollars is mascara. Even A-list actresses agree with me. Eiza Gonzalez, who was in Baby Driver with Ansel Elgort (our fave Fault in Our Stars litboy), wore a drug store mascara to this year's Oscars.
According to Marie Claire, the actress put on Neutrogena's Hydro Boost Plumping Mascara for the red carpet.
It's $9 and it more than did the job: She looked hot but in a natural, I could go skinny dipping right here and right now kinda way. I'm trying to look this effortlessly sexy everyday.
Zendaya's iconic Oscars bun
Zendaya's hairstyles are always a hot topic on the red carpet. This year, she achieved her Oscars look with a $5 hairspray. Honestly, if she can trust it on the most important night in Hollywood, I know I can trust it for a night at some shitty bar.
Zendaya's hair stylist used TRESemme's Compressed Smooth Hairspray Hold Level 2 to hold her bun in place.
Basically, what I'm telling you is that you never have to buy those expensive as fuck products from your hairdresser ever again. You're welcome!
Gigi's MET gala eyeliner
Gigi Hadid is a literal supermodel, but she used a drug store product to make an ICONIC eye. Who would've known a $9 Maybelline eyeliner could be the talk of the fashion community?
According to Glamour, Gigi was wearing Maybelline's Eye Studio Lasting Drama Gel Eyeliner in blackest black for this look.
Oh, and if you haven't bought Gigi's entire Maybelline line yet, you should definitely get on that.
Beyonce's cheap AF Grammy's look
Ok, I'm not trying to say this to make you feel like shit, but Beyonce pulled off this Grammy's look almost entirely with affordable makeup. She's a L'Oreal spokesperson, so lots of her products were by the brand. Does she honestly wear this stuff or is it all for show? Listen guys, I hope it's real, because I know y'all trust tf out of babe.net. If I'm wrong, don't shoot the messenger, ok? Here are the products she claims to use.
The two most iconic parts of this look — the lip and the eye– were both done with products that cost less than $10.
She wore Color Rich Matte Lip Liner in Strike A Matte.
And Voluminous Liner Noir in Blackest Black.
She also wore Voluminous Lash Paradise Mascara in Blackest Black to complete her eye.
On her face, she wore the Infalliable Total Cover Color Correcting Kit…
…the Lumi Glotion Natural Glow Enhancer, as though she doesn't naturally glow…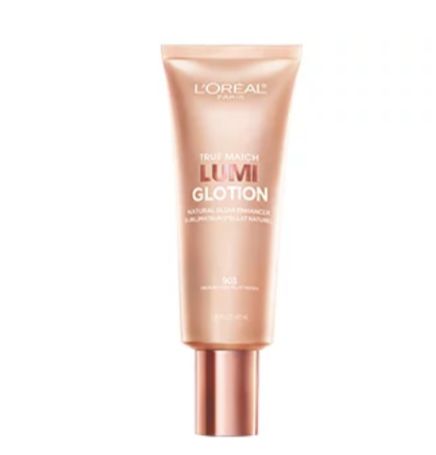 …and the Shimmerista Highlighting Powder in Moonlight.
Camila Cabello has also worn the Shimmerista highlight on the red carpet, so I'm adding that to my cart as we speak.
Zendaya's Met Gala lip and brow
I definitely would've thought someone was fucking with me if they said Zendaya was wearing Cover Girl on the red carpet. But lo and behold, she's so fucking hot she can make Walgreens look en Vogue.
According to Glamour, Zendaya is wearing the $7 Melting Pout Liquid Lipstick in Tan-gel-o
And the $8 Easy Breezy Brow Powder Kit in Rich Brown
Both of them are available at Target. Hell yeah.
Related stories recommended by this writer:
• 2018's newest makeup trend seems like it'd be terrible, but it's actually kind of gorgeous…?
• Here are the best skincare routines on Twitter, made by real girls with perfect skin