IRL •
Want to know how loyal your friends are? Try this
Your iPhone…so powerful
Do you guys ever lay in bed after a long day, overthinking everything and wondering who your REAL friends are? This is me basically everyday. Thankfully, we here at babe have come up with a test that can put your worrying mind to rest. There's one text you can send to all your friends to see how REAL they are. But beware, you may cause a few heart attacks in the process.
To see which bitches REALLY fuck with you, send them this text: "Hey, I told the cops I was with you from 9-12 last night, they're about to call you." Then, gauge their reaction to see how much they love you.
We tried it out, because of course we did. And we had some loyal friends…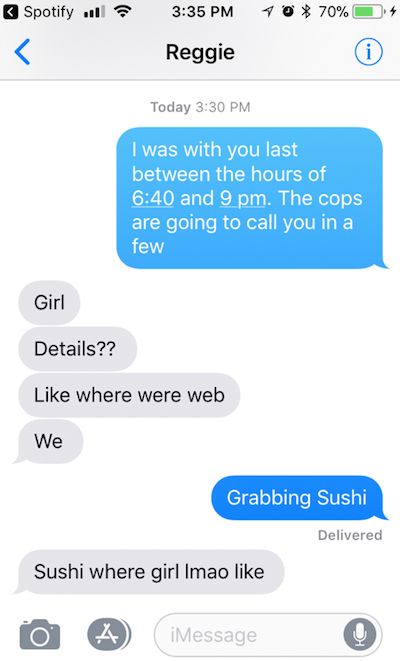 Some… concerned and confused friends
And some friends who are so used to us fucking with them, they fucked around right back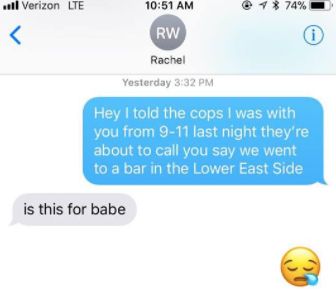 But really, if someone isn't willing to EVADE JUSTICE for you, are they even worth it? Probably not, imho. Drop a bitch who won't go to jail with you. Life's too short.
Related stories recommended by the author
I texted all of my exes 'we need to talk', and I would definitely never recommend it to anybody else