news •
This high school cheerleader's ex killed her in her sleep — and now he says he did it to win her back
Emma Walker was 16 years old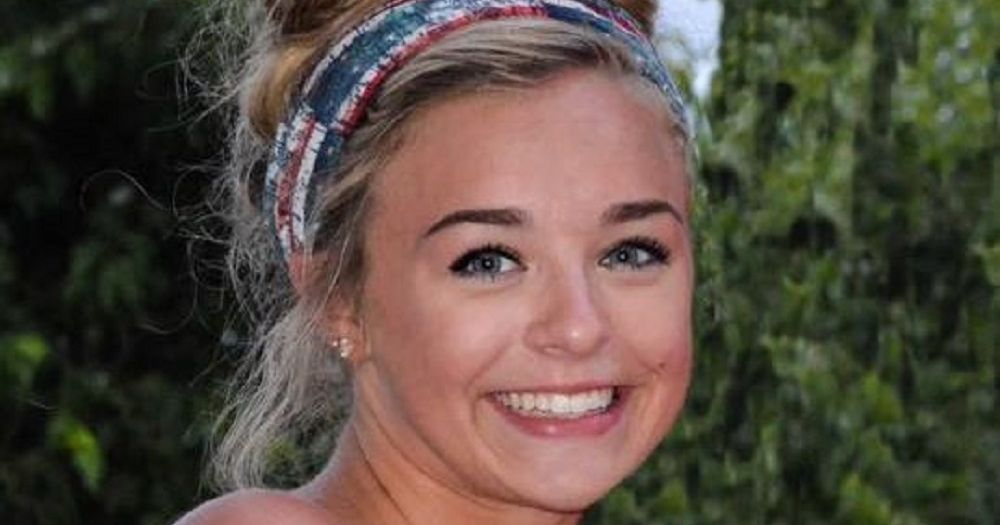 Emma Walker, a cheerleader at Central High School, and William "Riley" Gaul, a football player two years her senior, began dating when she was 14 years old. After she turned 16, Riley shot Emma twice in her sleep. Her parents found her dead the next morning.
Now Riley is on trial for his role in Emma's death, charged with first-degree murder and aggravated stalking for the aggressive, manipulative behavior he displayed in the weeks leading up to Emma's death.
He does not deny killing her – but his defense team claims he didn't want to do it. According to Riley, he only wanted to scare her into getting back together with him. And he wanted to do so by shooting at her house with a gun he stole from his grandfather.
Emma and Riley broke up for good when he went to college, and she was apparently satisfied with the split — but he wasn't, and devised several convoluted lies to get her back.
He faked his own kidnapping for one thing, and showed up to a house party Emma was attending with a "head injury" after she received a series of texts that said: "We have him now … If you don't care about him anymore then it shouldn't bother you. Call the police, and he dies. Your choice … If you'd like to hear his final screams, give me a call. He's in a ditch beside [the] house. It's a shame you can all of a sudden not value someone's life."
Friends of Emma's testified that they saw the texts, and saw Riley outside of the party. The exchange took place two days before her death. The next day, a man dressed in all black appeared at Emma's house, and according to one of Emma's friends, she knew it was Riley.
The same day, Riley told some of his friends that he stole his grandfather's gun — the same weapon he used to kill Emma while she slept. Riley's friends recorded him the day after Emma's death, at the request of the police, asking them to lie about the fact that he stole the firearm.
Riley's defense team wants their client to be charged with reckless endangerment. They argue that Riley didn't intend to kill Emma when he shot at her house — the shooting was just the third in a series of desperate attempts to win his ex-girlfriend back.
But whether or not Riley meant to kill Emma, she still died from the bullets he fired — and in the days leading to her death, she says she was afraid of him. Her parents testified that she asked them to turn on their security system the weekend she died — the first time she'd ever made that request.
The trial continues.
Related stories recommended by this writer:
● Molly McLaren did everything to report her stalker ex. So how did he stab her 75 times?
● Welcome to 2017, where the only books you can buy are about women being brutally murdered
● A teenage girl was assaulted at gunpoint. One year later, she was murdered by the same man
● Jholie Moussa took out a restraining order on her abusive ex. Now he's a person of interest in her murder